Odd Pods Luxury Glamping pods, Office Pod Glamping Pod Manufacturer Wales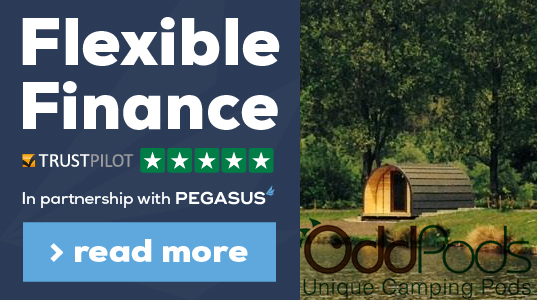 Odd Pods are an Award-winning Glamping pod manufacturer from Wales with UK delivery Directly from our workshop in the Towy Valley in Carmarthenshire, we design and build our glamping pods to suit your own personal requirements to a standard that will last.
Whether it's an extra cosy, secluded glamping room for guests? Maybe it's a garden 'eco-friendly' office or retreat if needed? The options are endless. We can fit out and furnish your new pod to your personal specifications. You can choose from many additional options on our list while keeping the cost to a minimum.
What's different about our Pods?
Glamping Pod Manufacturer In West Wales
Our odd pods can be built to suit your personal specifications, with over 36 designs to suit choose from with a variety of any shapes, any width, and lengths. All our pods are designed by a RIBA architect that structurally calculates the design and manufacture of each pod. Using a galvanised steel frame chassis and a glulaminate frame structure we ensure that our pods will have an exceptional life span.

Glamping pod manufacturer WalesReasons to buy a glamping pod from Odd Pods:
Superior quality for a super comfortable experience
Fully insulated for year-round occupancy
Quick and easy for us to install with minimal disruption at your site
Low maintenance
Finance option available – spread the cost of your investment over monthly repayments.
Customisations available on request
We are an established Glamping pod manufacturer based in Wales.
We can build pods starting from a 2 birth pod to anything even larger than a static caravan, depending on the setting choice you have planned for your new pod. Each pod built is bespoke and designed to suit the individual customers and their budget to mind.
Quality Matters at Odd Pods
We are structural steel fabricators and erectors and timber frame dwelling manufacturers capable of designing and building whatever you can conceive. Be sure to buy a quality pod from us to ensure longevity and a true return on your investment. All our pods have a full set of structural calculations.
Choose the correct Glamping Pods for Your Business
If you're in the glamping, camping, holiday, fishing lake, equestrian, restaurant, or tourism business – our luxury pods will make you stand out from the crowd and provide a valuable, long-lasting source of income.
Choose a Glamping Pod for Your Home
If you'd like to create some stylish indoor space in your garden for a home office, studio, extra bedroom or just for somewhere to relax – our luxury pods will provide a great-looking and comfortable space for you to enjoy.